A book is not a stop-smoking method, it's an aid to stopping (or reducing). You are more likely to achieve any aim in life if you understand the issues. These books are going to give you the knowledge and understanding you have never had before (regardless of which books you have read previously), and that is going to help you to do what you need to do.
THE NSCI STOP

SMOKING

HANDBOOK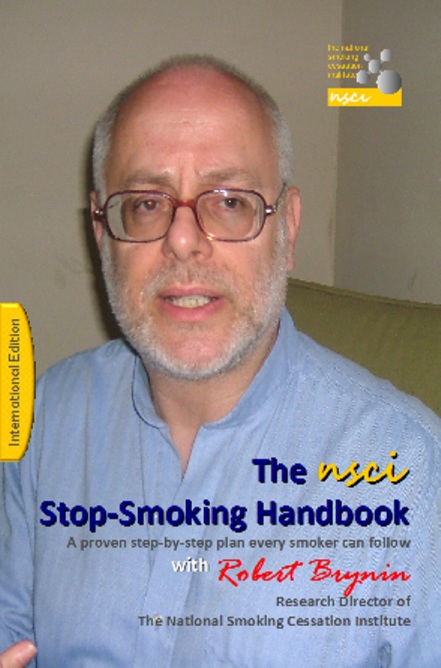 No matter what you have read before, you are still smoking, so it wasn't enough. Here, Robert Brynin takes you step by step through:
How addiction works, and how to control it
Beating the twin fears of failure and success
Habit, and why it doesn't matter
Helping you to choose a stop smoking method
And much, much more.